Top Ten Tuesday is a meme that was created by the Broke and the Bookish most to share our love of lists and favorites to our followers. I decided it would be fun to share these with you guys. :)
This Tuesday I am sharing my Bookish Goals for 2013!
1.
The Young Adult genre in my opinion is filled too full, far past the brim, of dystopian or post-apocalyptic books. I am not sure if it's because they are easy to copy and plagiarize or what. (*snide laughing*) Hence my first goal is to read more than just the popular YA sub-genre of dystopian. Especially contemporary teen novels. I feel like YA has yet to make me totally weep and pee my pants. It has come totally close though.
2.

My second goal is too read more than 70+ books in 2013. I feel like I always get stuck in a dry spell at then end of every year when I try to make that small number go towards 100. I guess that saying "Too much of a good thing..." makes sense in my case. Go figure.
3.
I would absolutely love for my third goal to be to read more eBooks. My huge shelf (*looks pointedly at it very angrily*) decided that it couldn't hold many more books before they're shoved into the back and squished all unholy like. I treat my books like royalty and it drives me nuts! So I am going to read more books on my Kindle this year than the last.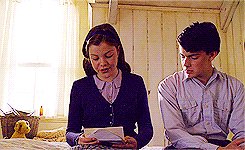 4.
Fourthly I would like to start several new series this year. It kind of seems like I stick to what I know which is basically dystopian or cheesy present-set novels with a corny plot line that's been done too much before (didn't I already talk about this on #1 up there?) which everyone has already read and worn the heck out of it by talking about it, you know, that kind of jazz.
5.
I would also love to find new places to take my Kindle or physical book to snuggle up and read. I get interupted too much at the place I read now. (*cough* my brother will never leave me alone for like two seconds *cough*)
6.
I really want to giveaway a lot of books this year. I feel like you guys deserve them so much more than me, my lovely readers! :)
7.
To read more classics if I ever find the time.
I don't think I'll be quite making it to 10 this time, lovelies. Thanks for reading! :)